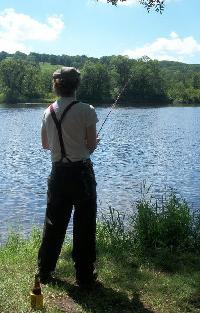 Occupation: Actor
City: New Brighton
State: Minnesota
Country: United States
Member Since: October 2011
Last Login: 02/01/2015

Be always drunken. Nothing else matters: that is the only question. If you would not feel the horrible burden of Time weighing on your shoulders and crushing you to the earth, be drunken continually. Drunken with what? With wine, with poetry, or with virtues, as you will. But be drunk. And if sometimes, on the stairs of a palace, or on the green side of a ditch, or in the dreary solitude of your own room, you should awaken and the drunkenness be half or wholly slipped away from you, ask the wind, or of the wave, or of the star, or of the bird, or of the clock, of whatever flies, or sighs, or rocks, or sings, or speaks, ask what hour it is; and the wind, wave, star, bird, clock, will answer you: "It is the hour to be drunken! Be drunken, if you would not be martyred slaves of Time; be drunken continually! With wine, with poetry, or with virtue, as you will." -Baudelaire

"Where is the root of poetry in a person; in the body or in the soul? They say it is in the soul, for the body does nothing without the soul. Others say it is in the body where the arts are learned, passed through the bodies of our ancestors. It is said this is the seat of what remains over the root of poetry; and the good knowledge in every person's ancestry comes not into everyone, but comes into every other person." - translation by Erynn Laurie
"Cauldron of Poesy" attributed to Amergin

The following icons will enable you to enter different areas of this poet's library. Click on the appropriate icon to enter the area of your choice.