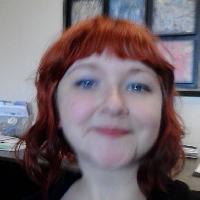 City: Jackson
State: Ms
Country: United States
Member Since: November 2007
Last Login: 01/05/2017

A) I'm blunt, and have no qualms about that.
B) If i decide that i'm going to do something. damnit, i'm going to do it. it may not be today, but best believe its going to happen.
C) I'm prolly the best friend you'll ever have as long as we both stay true to each other.
D) I never forget anything. try not to forget that when you're drunk. Anastasia is a member of the following groups: The Bell Jar and The Tadpole Society.

The following icons will enable you to enter different areas of this poet's library. Click on the appropriate icon to enter the area of your choice.