The Library of Kyle Anne Kish
Patron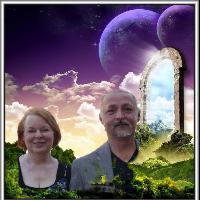 Occupation: Writer and being just who I am
City: Marion
State: IL
Country: USA
Member Since: October 2004
Last Login: 12/31/2014

I love to write poetry ... love to mix words together ... love to feel the way their textures roll around in my mouth and come back out sounding like a bell tolling far off in the distance. Kyle Anne is a member of the following groups: 30 Something's, The Bell Jar, The New Beat Movement, The Rainbow Connection, The Tadpole Society, and Words at Play.

The following icons will enable you to enter different areas of this poet's library. Click on the appropriate icon to enter the area of your choice.