puzzle speak


by Kyle Anne Kish

i was feeling
a bit over
the weather
when an undercurrent
took hold and whooshed
all the air from my lungs.

the sky broke down
like a leaky faucet,
pouring its fierceness
upon me, while i
began speaking
in puzzles:

"somewhere over
the rainbow, sea gulls
fly. if they can live
on scraps, why oh
why can't i?"

i didn't mean
to paint me ugly.
my sole purpose
was simply
to change my shoes
and travel upon
my parody
of words until
the sun came
out again.

but my words
deceived me
and divided
up the small
places from
the larger spaces,
wrapping them
around me like
a fly in a spider's web.

concurrently, i'm fine,
thank you. don't look
for needles in a haystack
where there is no haystack.

no, don't look back.
ahead is where i want to be.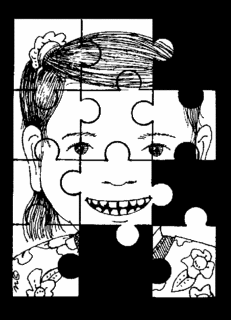 03/11/2007
Posted on 03/11/2007
Copyright © 2021 Kyle Anne Kish