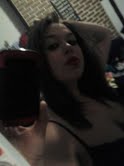 Occupation: someday ill figure that one out
City: Brooklyn
State: NY
Country: US of A
Member Since: September 2005
Last Login: 09/16/2014

Through the hole God pierced
And called a moon
He spies and He sighs,
for even heaven
is nothing like New York City.
- My City

The following icons will enable you to enter different areas of this poet's library. Click on the appropriate icon to enter the area of your choice.