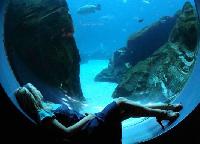 Occupation: Aerospace Engineer
City: Cincinnati
State: Ohio
Country: USA
Member Since: September 2005
Last Login: 12/16/2019

"We are all in the gutter, but some of us are looking at the stars."
-Oscar Wilde Cassandra is a member of College Poet Community.

The following icons will enable you to enter different areas of this poet's library. Click on the appropriate icon to enter the area of your choice.