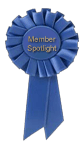 Occupation: Philosopher/Poet/Photographer
City: Ottawa
State: Ontario
Country: Canada
Member Since: January 2000
Last Login: 09/27/2023

Initially inspired by the lyrics of various Folk and Rock musicians, I first started writing at age 15, as a means of dealing with the pressures of adolescence, and have been hooked ever since. For me, reading and writing poetry is a spiritual experience, helping me to survive difficult times and celebrate the positives in my life.

Facebook: https://www.facebook.com/profile.php?id=615615929

The following icons will enable you to enter different areas of this poet's library. Click on the appropriate icon to enter the area of your choice.