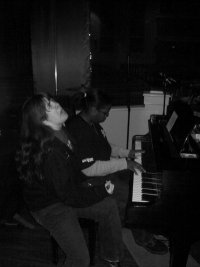 Occupation: student
City: Decatur
State: GA
Country: USA
Member Since: January 2005
Last Login: 04/13/2018

Homepage: http://www.myspace.com/bek46

I wandered lonely as a cloud....




I never thought I'd end up here
I never thought I'd be standing where I am

How can I stand here by you
And not be moved by you?
-Lifehouse

This here, on these pages? This is what I feel. Enjoy. Bek is a member of Christian Poets.

The following icons will enable you to enter different areas of this poet's library. Click on the appropriate icon to enter the area of your choice.