The Firemen's Field


by Chris Sorrenti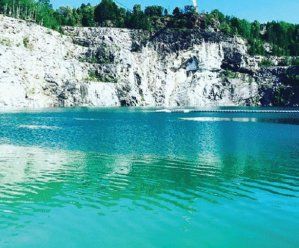 I

At one point in the mid-70s, during my teenage years, I had several routes laid out in my mind for 10 speed bike workouts. Some were only a couple of miles, staying within the immediate neighborhood, while others extended much further east or west, and south; depending on how much I wanted to work myself. One of them took me up the steep Carson Road hill just north of Carson Grove, where I lived. Once at the top, I would then turn right on to Montreal Road. About a quarter mile down the road on the right side was a long stretch of six-foot-high metal fencing that looped around on both sides towards the back of the property. Although no razor wire (maybe there should have been), the No Trespassing and Danger signs made it clear what the fence was for. Sometimes, I would dismount from my bike to have a look, because what was on the other side was always worth checking out. Walking right up to the fence, and peering through the chain link, there lay something I had only seen before on TV...a rock quarry. The quarry was massive, stretching about a quarter mile round, the top, level with where I stood on Montreal Road. Close enough to the edge, one could easily look down to see that the quarry dropped at a 90-degree angle at least 100 feet below, with a permanent lake having filled in the bottom. How much deeper it went was anyone's guess. I'd occasionally ask people walking by, but few knew much about it, except to say that over a century before, the quarry had been dug for its rich limestone, necessary to rebuild the Parliament Buildings downtown. There were also rumors that one or more people had drowned in it. Although the quarry did have a certain geological beauty to it during the day, this slowly changed to a kind of eerie forebode in the evening at sunset, with the long shadows of night moving in, and knowledge that some may have died there.





II

Living in a city, it's amazing how many streets we pass in our day to day lives, never stopping to turn down any one of them, explore the neighborhoods, and see what's to be seen there. Truth is, unless some are the curious kind, there's just no reason or time to do so. Equally amazing is that some of us will someday find ourselves living on one of those streets, wondering how many times we had passed them in the past.

I myself had just such an experience. It was September 1987, and my wife and I had just separated, amicably, both agreeing on joint custody of our son, Jason. I was in a bit of a bind, as my ex was to keep the apartment, and I to find separate lodging. Fortunately, my future brother-in-law stepped in, offered me a small bedroom in his basement apartment on Brunel Street, in Ottawa's east end. I knew the area well having grown up a mile south of there in Carson Grove. The irony of the move didn't escape me.

As the saying goes, wish I had a dollar for every time I had either walked or rode through this neighborhood on my Umberto di Milano, not knowing that as luck would have it, Brunel was just across the street from where the quarry was located. A lot had changed however in the eleven or so years since that last time I had travelled through. Much to my surprise and amazement, the quarry was no longer there, having been filled in, the metal fence removed, and there now sat a large empty field. At the front of the lot, facing Montreal Road was a new fire station, #51. And just east/left of that, a small plaza had been built, with a convenience store at one end. A row of town houses had also been built on the eastern and southern perimeters of where the quarry had been, yet duly noted far enough away not to interfere with something that began to jell in my mind.

Even in 1988, large fields were a rarity in what was becoming an ever-growing inner city. I immediately saw the potential for the field, as my inner child sprang to life, taking me back to the days of Arnprior, where we kids would fly various kinds of kites on a large field in front of the Playtex factory. Being kids, we always laughed at the thought that that was where women's bras were made.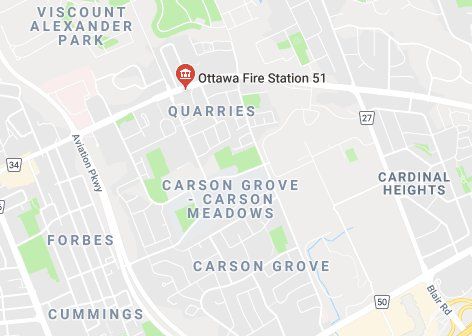 III

When Jason was over, we would have to pass the fire station and field behind on our way to the local convenience store. It wasn't long before we both agreed that it was only logical to name it the Firemen's Field. I explained to my five-year-old what had one time been there, but could see from his expression that he was having a hard time picturing it.

And so, having survived another winter, I remembered from experience that the winds of early spring were the ideal time for what I had in mind. And so, on Jason's next visit, I pulled a surprise from its hiding place in the closet, springing on him what we were about to do. Donning our coats, we then walked over to behind the fire station. Stepping onto the field, an air of apprehension came over me, knowing what had been there before, but it soon passed, as the ground below us was indeed 'terra firma'.

The old cliché, "Like riding a bike," quite appropriate for the occasion, as I instructed Jason to hold up the store-bought Bat kite at chest level, as I walked away from him letting out some of the spool of string. Content that enough line had been unwound, I instructed him to let go, and with me quickly stepping a few feet backward, with a tug, the kite easily took to the sky.

Having been born and raised in the city, flying a kite was a new experience for my son, and a great bonding experience, as I let him take control. Laughing with delight, we both watched as the black bird, grown smaller due to distance, at least a good hundred feet in the air, swayed from side to side to the whims of the wind.

We weren't the only ones laughing, soon attracting a small audience of kids poking their heads out windows of some of the town houses, some even coming out to join us in the fun.

© 1988, 2019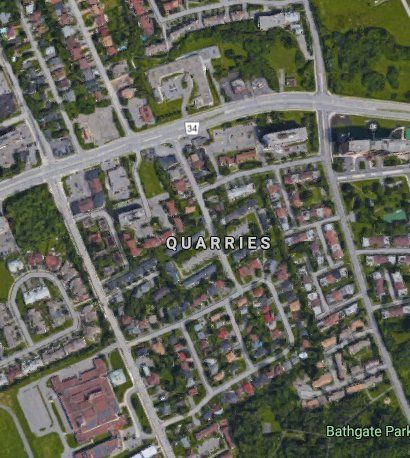 Top photo: Though there was never any flat area to stand on at the bottom (all filled in with water), the quarry depicted here is quite similar to the one referred to in the story. Although I researched on the Internet for any references or photos for my quarry, none was to be found. Courtesy of the Net.

Above photo: A Google Maps satellite shot of the area, appropriately named Quarries. Sadly, as can be seen, the area where the Firemen's Field was located has since been filled in with more housing.


120 hits as of June 2019


01/04/2019
Author's Note: Although this is a recent effort, I had in fact written an earlier version in 1988. Couldn't find it anywhere however when going through my files. Kind of strange, as I don't recall ever throwing it out, having been a pretty good piece for its time.
Posted on 01/04/2019
Copyright © 2019 Chris Sorrenti
Member Comments on this Poem
Posted by Kristina Woodhill on 01/04/19 at 10:51 PM

I enjoyed this walk down your memory lane, Chris. This spot in your map had many uses, for sure.
Posted by Glenn Currier on 01/09/19 at 04:23 PM

Ah! Chris, what a delight reading your narrative! And I thought I knew you. This gives me so much more of a view into who you are and have been. Your story is extremely well-written, revealing another thing about your skill - beyond poetry. Descriptions are well drawn and captivating to my imagination. I loved the part where you spoke of feeling a little uneasy about walking on what used to be that quarry. I also found myself thinking about what a task it must have been filling it in. And to know that the limestone is now in the Parliament building, thus making part of your biography set by masons into that structure if not the institution it houses. This was absolutely fascinating and I am so glad you shared it. Thanks a million!