Charleston Lake


by Chris Sorrenti


Framed 8x10 glossy on the dining room wall,
and though your face turned away from the camera,
captured for posterity, the beauty I see in you.

Bareback, you stare out at the lakehead,
searching the depths for that one special fish
to snag your mind.
Fishing rod antenna between
delicate five year old fingers,
transmitting your soul to me.

And out from the water......jumps my love for you.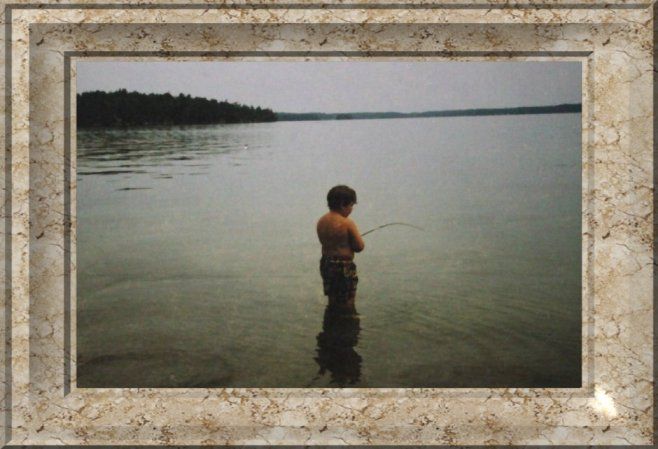 © 1988
Revised © 1991, 2017
Photo of Jason Sorrenti © 1988 by author
JASC Paint Shop Pro 7 used to add frame

580 hits as of July 2020


01/06/2017
Posted on 01/06/2017
Copyright © 2020 Chris Sorrenti
Member Comments on this Poem
Posted by John Herzog on 01/06/17 at 01:41 AM

This is magic. You really took me there, back to being 5 years old and fishing with my dad. With this piece, I feel him alive again and speaking to me. I can't thank you enough for this.
Posted by Kristina Woodhill on 01/06/17 at 04:52 AM

This is very special. I love the snagging of the mind and especially that last line. Well done.
Posted by Philip F De Pinto on 01/06/17 at 11:49 AM

One of the most poignant and beautiful poems I have ever read of yours, Chris.
Posted by Uriel Tovar on 01/10/17 at 01:30 AM

wow great job on this one my friend