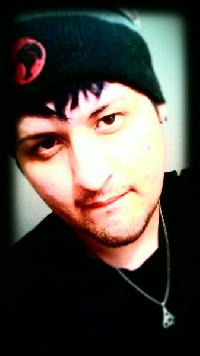 Occupation: Insurance
City: Merritt Island
State: Florida
Country: Usa
Member Since: October 2009
Last Login: 05/13/2020

Homepage: http://www.facebook.com/joey07311984

My soul is unimagined, my heart is undefined. My body is untamed... and my life uncharted. Meet me and I'll ravage it all and leave no spot unturned and you will have nothing left but the solemn depths of your own mind which then I will slowly devour all of your extrasensory powers with my ultraviolet soul.

The following icons will enable you to enter different areas of this poet's library. Click on the appropriate icon to enter the area of your choice.