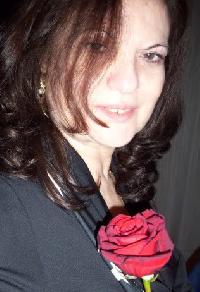 Occupation: moondancer
City: gratitudefilled
State: deep trust
Country: Modena, Italy
Member Since: October 2007
Last Login: 07/18/2023

... b r e a t h e ...




~ Grazie ~


* There is a spring of the soul no winter could conceal.

° I love the way Silent anagrams to Listen

° The mind cannot erase what the heart knows

* Blessed is the ray of light that kisses you to wake ...

* Anche nella sua veste di quotidianità ogni momento ha il sapore di un miracolo
(Even in its everyday dress each moment has the taste of a miracle)

* Infinite is the gallery of spectacular sunsets and sunrises on Earth
...The brushes may be various, but the hand of the Artist is One.


*...Why dance for the moon when you can dance for the universe...




lovelight*smiles...m.a

The following icons will enable you to enter different areas of this poet's library. Click on the appropriate icon to enter the area of your choice.