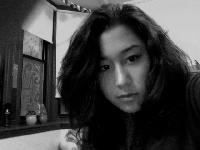 Country: United States
Member Since: November 2006
Last Login: 11/10/2012

I had a thought for no one's but your ears: that you were beautiful...
- "adam's curse" william butler yeats

we possess only what will not be lost in a shipwreck.
- el gazali

...even subtraction is never loss,
just addition somewhere else:
five sparrows take away two,
the two in someone else's
garden now... Mary Cornish

We should go forth on the shortest walk, perchance, in the spirit of undying adventure, never to return - prepared to send back our embalmed hearts only as relics to our desolate kingdoms. If you are ready to leave father and mother, and brother and sister, and wife and child and friends, and never see them again - if you have paid your debts, and made your will, and settled all your affairs, and are a free man - then you are ready for a walk. - Thoreau

The following icons will enable you to enter different areas of this poet's library. Click on the appropriate icon to enter the area of your choice.