Je me souviens


by Chris Sorrenti


Je me souviens où je suis né
Je me souviens mon amour Québec
Lachine, Montréal très beau en `57
Si de vivre, si Canadien
Et maintenant le temp est arrivé
De se dire au revoir?
Les separatistes semblaient être fort
Mais quand est-ce que tu vas marcher?
Où est-ce que tu vas aller?
Qu'est-ce que tu vas être?
Mon amour Quebec

Je me souviens où je suis né
Je me souviens mon amour Québec
De Timiscaming à Gaspé
Sherbrooke à Ungava
Quelque peuples veulent la souveraineté
Quand j'étais un petit garçon
Les choses étaient simples
Est-ce que vingt ans t`as beaucoup changé?
Mon amour Québec

Je me souviens ou je suis né
Je me souviens mon amour Québec
Mais quand est-ce que tu vas marcher?
Où est-ce que tu vas aller?
Qu'est-ce que tu vas être?
Je me souviens où je suis né
Je me souviens mon amour Québec
Je me souviens où je suis né
Je me souviens mon amour Québec...

© 1979



I Remember

I remember where I was born
I remember my love Quebec
Lachine, Montreal very beautiful in '57
So alive, so Canadian
And now the time's come
To say good-bye?
The separatists appear strong
But when will you be walking?
Where will you go?
What will you become?
My love Québec

I remember where I was born
I remember my love Quebec
From Timiscaming to Gaspe
Sherbrooke to Ungava
Some people want soveriegnty
When I was little boy
Things were simple
Has twenty years changed you so much?
My love Quebec

I remember where I was born
I remember my love Quebec
But when will you be walking?
Where will you go?
What will you become?
I remember where I was born
I remember my love Quebec
I remember where I was born
I remember my love Quebec...

© 1979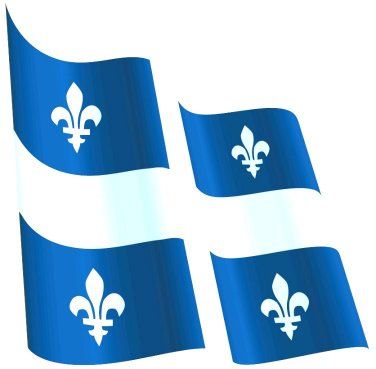 670 hits as of April 2020




03/21/2013
Author's Note: A song inspired by the possible separation of Québec, after the Parti Québecois came to power. The title Je me souviens (translated as I Remember) is the slogan that appears on the province's license plates. The words were first written in English, then translated into French, some on my own, the remainder with the assistance of Francophone coworkers.
Posted on 03/22/2013
Copyright © 2020 Chris Sorrenti
Member Comments on this Poem
Posted by George Hoerner on 03/22/13 at 01:07 AM

I could ask the same of my whole country. Where have you gone, from a country coming of age, to one that is split so badly on direction it has little idea who or what it is. Like a puppy dog led by the smell of some treat this country follows only the smell of money. Nice write Chris.
Posted by Johanna May on 03/22/13 at 08:49 PM

We hope it does not happen. I have yet to visit but I know I will soon, Canada without Quebec is like Poutine without gravy :3 xx
Posted by Laura Doom on 03/23/13 at 08:17 PM

A world without boundaries would be ideal, if it weren't for the inevitable chaos and carnage.
A considerate write; the French version, with basic vocabulary and structure, was easy to read (as songs often are, for various reasons).
Posted by Kristina Woodhill on 03/23/13 at 11:37 PM

This reminds me why I love that language - deeply flowing. This seems to have been an issue for as long as I can remember.