Gloucester High School Chess Club


by Chris Sorrenti






We spend our lunch hours
In the classroom
Heads pointed down at the board
Playing a game of strategy & tactics
Medieval war

George in the corner there
Plays just for fun
Others are much more serious
Marcus at the front
Made it all the way to the Ontario finals
Just missed out on winning the championship

We could sit here for days
If time was on our side
Racking our brains
While some may think we're crazy
Waiting for that lucky move
An opponent's quick mistake
Living for the glory of the checkmate

The secret of the game
Is setting your objectives
Pick an ideal opening
Pawn to king four nicely opens the door
Allows the queen and bishops to move freely
Do some real damage
Get the knights out!
Put them on the offensive
You have to be aggressive
If you're going to win

The middle game is an art
That has to be practiced
Think ahead two moves
Then go for three or four
At times the possibilities can seem endless

While some kids prefer to exercise their bodies
In the gym
We'd just as soon sit back
Set up the pieces
Getting our minds in top condition
For the real battles that lie ahead

© 1974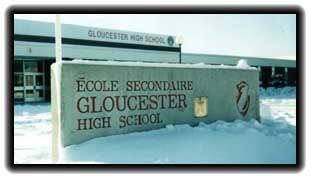 1,160 hits as of January 2021


04/21/2012
Posted on 04/21/2012
Copyright © 2021 Chris Sorrenti
Member Comments on this Poem
Posted by Joan Serratelli on 04/21/12 at 02:36 PM

I surely would have been at the chess table- I might have even learned to play. I love the layout- the chessboard adds to the tone of this piece. A winderful write, as always.
Posted by George Hoerner on 04/21/12 at 08:52 PM

This is great Chris. I used to play a little chess when I started I was about 8 or 9. I send you a note with a story.
Posted by Kristina Woodhill on 04/23/12 at 08:37 PM

I liked this mini-lesson in chess, especially those last two lines how the game is a good training ground for bigger challenges. We watched the movie Queen to Play a couple of nights ago - French with subtitles. We both liked that also.