Fair Trade


by Chris Sorrenti


woman -

intoxicating
resplendent enigma
you yearn to possess her
in every sense of the word

mistake my friend -

you can no more do this
than bottle the wind
though filling your sails for a time
- if she fancies

if so -

she'll move you at dizzying speed
far from where you started
and may all the constellations
illuminating your nights together
keep you from trying to steer her -

see how quickly fair Trade
turns to hurricane

you'll pray she never changes
the voyage never ends
though it will
always does

unless -

unless presenting her
with an even greater enigma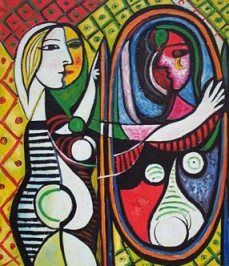 © 2000
Revised © 2014
Painting by Pablo Picasso

640 hits as of July 2020


07/05/2014
Posted on 07/05/2014
Copyright © 2020 Chris Sorrenti
Member Comments on this Poem
Posted by George Hoerner on 07/07/14 at 12:06 AM

OK, Chris! I love it. He is one of my favorite artists. He was so creative in so many different areas. One of the first to make people stop and think when looking at his art.
Posted by Alison McKenzie on 07/08/14 at 06:55 PM

There is a certain sadness about it all.
Posted by Ken Harnisch on 07/10/14 at 12:16 PM

The preface to my autobiography...oh yes! thanks Chris, for this