Anniversaries


by Chris Sorrenti


watched an old movie today
if almost thirty years
into the past, into the future
can be called that
from 1973
the year I started writing poetry

about Serpico
an undercover cop
almost criminal
how Al Pacino in the star role
looked more criminal
than some criminals
I've recently seen on TV

long hair, beard, grubby clothes
yet refusing to take bribes
dared to climb the blue wall of silence
cleaner than the clean cut detectives
trying to bring him down

I too was undercover back then
not polished enough to come out
secretly filling pages
in celebration and angst
of pretty girls, state of the world
especially the middle east

in one scene
Serpico runs across a tenement roof
about to make a bust
and in the distance
the unforgettable shape
of twin towers brand new
amid the Manhattan skyline
me wondering how strange
that same scene would look
if filmed today
brought back to the present
reminder of how much
has and hasn't changed

Serpico gets shot in the face
single handedly
trying to break down a pusher's door
the two crooked cops accompanying him
purposely holding back

lucky for the hero
only a small caliber
he survived to testify
help clean up the force

as for my poetry
I've long since blown my cover
and aside from a few variations
in style and content
girls are as pretty
middle east sadly still the middle east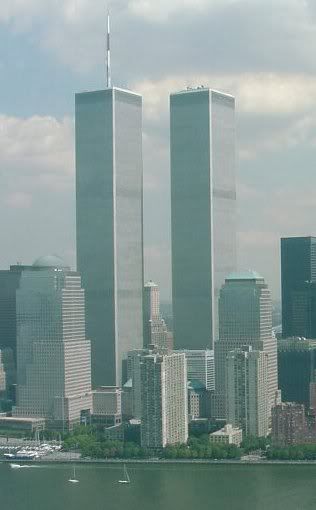 © 2002
Photo courtesy of the Net

1,310 hits as of January 2023


09/10/2011
Posted on 09/10/2011
Copyright © 2023 Chris Sorrenti
Member Comments on this Poem
Posted by Gabriel Ricard on 09/11/11 at 08:44 PM

You're one of the guys I know better than to not pay attention to. This was amazing.
Posted by Lori Blair on 10/21/11 at 05:43 PM

Much to think from..and perhaps hope as well? Wonderful imagery and insight..I can't remember when I first wrote but I am sure I was lost before you were found..Excellent!