There Is Nothing to Fear


by Tony Whitaker


Fear was my teacher as a young lad pondering the path of my soul.
Fear filled and fenced my mind attempting to seize all control.

Fear of women but always wanting and waiting for their attention.
Fear of becoming a man, free from all this apprehension.

Being held in detention.

But as a great man once said, "there is nothing to fear but fear itself"
Therefore, to live it all again, I would put fear on the shelf.

This life is too short to worry about what others think
Reveling in my imperfections bonds the broken link.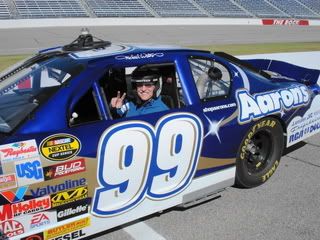 12/17/2006
Author's Note: The picture is after completeing 12 laps at "The Rock", aka Rockingham Motor Speedway in a 700 hp Busch race car. What a rush!
Posted on 12/17/2006
Copyright © 2021 Tony Whitaker
Member Comments on this Poem
Posted by Chris Sorrenti on 12/18/06 at 05:31 PM

Superbly expresed! Saw quite a bit of myself in this.
Posted by Alisa Js on 12/18/06 at 10:21 PM

Isn't it amazing the things we learn as we travel along this pathway of life? Interesting, indeed.. aloha..;-)