Monochromed


by Uriel Tovar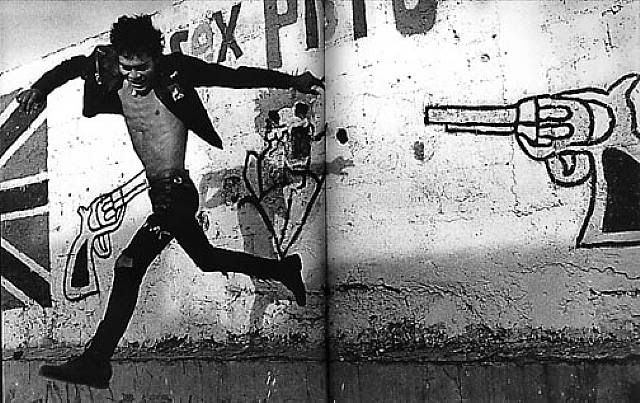 a teenage wasteland
free fallen cowboy
dr-ropping down the boulevard
dreaming about a new score
better high
sweet lay
foreplay
gotta get my ass into the streets
and off this urban beat

ain't no tomorrow baby
ain't ever no tomorrow

i fell in love with my
sweet les paul
cutting out riffs
with a rusted axe
trailing down a fret board
sweet dance
new romance

the music ain't as loud
as you feel

cuz i spit out
new dreams
shit out the fears
cuz ain't nothing gunna hold me back
i feel what i want
and there can't be anything here
but to lay down the
arms
for some free fallin'
and i gotta keep on screaming

ain't no tomorrow baby
ain't ever no tomorrow
09/05/2005
Author's Note: Paul L. Challenge
Posted on 09/05/2005
Copyright © 2020 Uriel Tovar
Member Comments on this Poem
Posted by Mary Ellen Smith on 09/06/05 at 06:24 AM

On the edge, searing poetry..love the title! It compliments the picture but colors the poem as well in those greys.
Posted by Leonard M Hawkes on 03/11/11 at 05:48 AM

This one is a blade that I recognize but may not want to acknowledge.
Posted by Kristina Woodhill on 12/09/12 at 06:02 PM

I love the intensity of this and feel the untapped energy that goes in crazy directions at that age. How do any of us make it to old age? ;) Nicely done, Uriel.