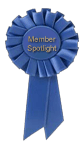 State: Alabama
Country: USA
Member Since: December 1999
Last Login: 04/11/2011



Most of my library has been deleted, this is what is left (of me).

The following icons will enable you to enter different areas of this poet's library. Click on the appropriate icon to enter the area of your choice.