Trippy


by Uriel Tovar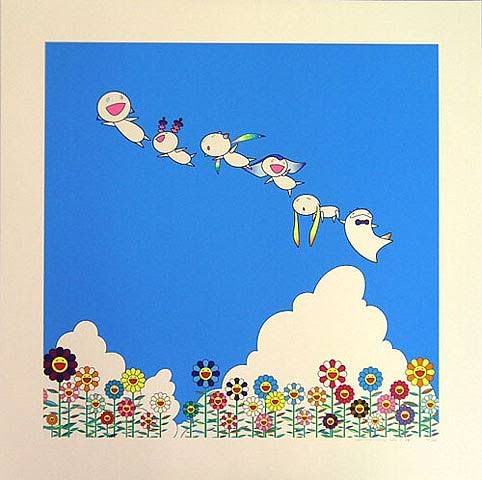 to be the one who says good bye to the cells
dropping down a slippery throat
letting go of a now stranger world--
taking flight into the sky
and all the while wondering why
you hadn't taken this trip before.

i've lost myself before
in this world of yours
exploring the friendly skies
which might not be so vast
if i could just go with you.
09/27/2005
Author's Note: planet 66 summer vacation by takashi murakami
Posted on 09/28/2005
Copyright © 2020 Uriel Tovar
Member Comments on this Poem
Posted by Shonda Creemer on 09/28/05 at 02:40 AM

Totally NOT what I was expecting, but 100% better. :)
Posted by Jeanne Marie Hoffman on 09/28/05 at 08:59 PM

Ooo, I like this, especially the last stanza. There is a slight confusion (in a good way!) in the beginning, if that makes any sense at all, and it all resolves itself :)
Posted by Quentin S Clingerman on 09/29/05 at 11:37 AM

Vivid imagery! Very symbolic. Definitely for the reader's imagination and interpretation! Neat illustration.
Posted by Karen Michelle on 09/30/05 at 07:19 AM

That last stanza is so simple & economical...yet oh so powerful.