McCloskey Hotel


by Chris Sorrenti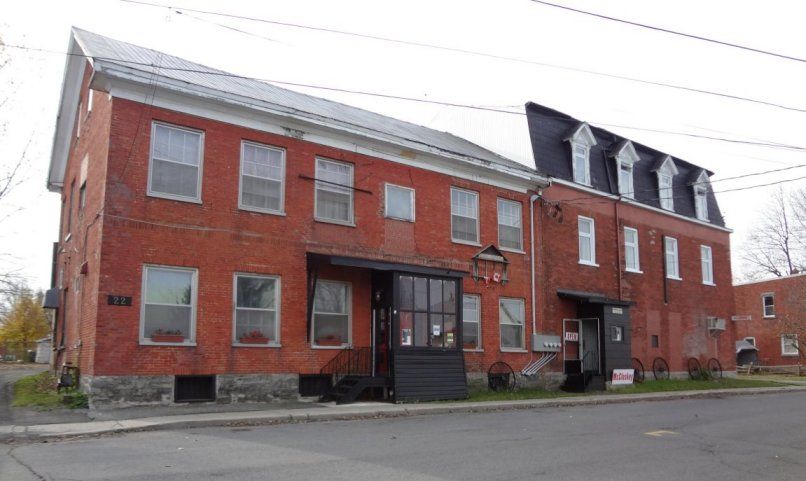 Late afternoon
In the large foyer
With Dawn as my witness
I spoke aloud, clearly

"If there are any spirits in the room, please give us a sign,
we mean you no harm, and simply wish to communicate."

But no answer came back
Knock on the ceiling, walls, foot steps
And then realized I should have had a digital recorder
But as far as I could tell
The place was clean

Like so many small towns across North America
In Chesterville
A large old building with a colorful past
Providing food and shelter
To both well to do and blue collar
In the process of taming rural Ontario

I still hadn't seen the basement
Or the older section
Closed off for years due to a fire
Uncertain as to any loss of life
A bit of research called for at the local library
My next trip down from Ottawa

Now the 174 year old McCloskey
Is an upscale boarding house
Lengths of time and financial terms to be negotiated
Saved from demolition five years ago
By owners Peter and Mo Breaks
Business people with a love for Bohemia
Pete himself a long time poet
Mo an avid novel reader
With a soft spot for Stephen King

Friends I met through artist Dawn Davidson
I head down every other weekend now
To help anyway I can
Washing dishes, serving food, taking money at the door
For a steady string of musical acts passing through

The trade off for me is a free room
New ideas for poems and photography
Last week the Reggae band Jah Cutta out of Montreal
A good excuse to get away from the city
For a couple of days

The air in Chesterville is much cleaner
And the people, many of them farmers
Very friendly
That small town ambiance
That I've missed for too long
Fond reminder of my beloved Arnprior
But without all the uncertainty
In the days of my youth

On Sunday nights, Pete and me
And anyone else who calls himself a writer
Mount the stage
Read our work in that same bar
To whoever is interested

My new home away from home
And until I get bored
Or the ghosts become a nuisance
Think I'll keep going
To come back for more

Poem and photos © 2014





1.150 hits as of September 2021



11/13/2014
Posted on 11/13/2014
Copyright © 2021 Chris Sorrenti
Member Comments on this Poem
Posted by Alison McKenzie on 11/13/14 at 07:04 PM

A perfectly painted picture, Chris!!!
Posted by Kristina Woodhill on 11/13/14 at 07:17 PM

Chris, it's fun in our internet age to go online and see this hotel and its inviting rooms. I enjoyed your descriptions of this place, the people, the ghost search. With all that history what a perfect place to be inspired to write and share poetry. Thanks, Chris.
Posted by Ken Harnisch on 11/14/14 at 07:20 PM

Sounds like a place any self-respecting poet would love to check in...you're so lucky to be that guy, Chris.