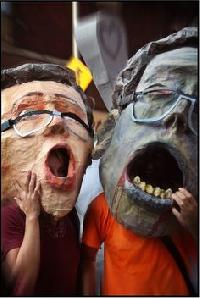 Occupation: potter, illustrator, entertainer
Country: quess-whatland
Member Since: April 2011
Last Login: 03/17/2018

i am a professional clown, in the summer and gardener
potter and painter in the winter

i have taught many

i am learning to be a jazz flutist...

and, because of love, you will, I will,
We will, come to be.
octavio paz


tagore..major influence:

[It] knock[s] at the doors of the mind. If any boy is asked to give an account of what is awakened in him by such knocking, he will probably say something silly. For what happens within is much bigger than what comes out in words. Those who pin their faith on university examinations as the test of education take no account of this.[21]

The following icons will enable you to enter different areas of this poet's library. Click on the appropriate icon to enter the area of your choice.