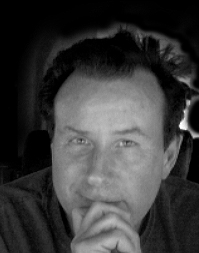 Occupation: Creative Director
City: Marblehead
State: Ma
Country: Usa
Member Since: December 2004
Last Login: 03/22/2021

Homepage: http://www.legendinc.com

Born in St. Paul, Minnesota, lived in Kansas, Colorado, Massachusetts, Connecticut, and Indiana. Served in Vietnam, U.S. Navy's River Patrol Force, 1968 and 1969. Attended the Universities of Maryland, Connecticut and Indiana. BA and graduate work in philosophy and politics. Two novels completed: "I'll Ask Her In The Morning," "The ScreenMasters." Currently working on "The Seas of Sargasso." 25 books of poetry. First poem written in 1967. Also, many short stories and essays. Owns and works full time in an advertising agency he founded in 1979 and spends time on adventure sports and working around the house. Married with one daughter.

"My friends call me "Bill."

The following icons will enable you to enter different areas of this poet's library. Click on the appropriate icon to enter the area of your choice.