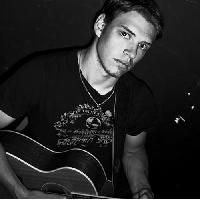 Occupation: Technical Director
City: Kelowna
State: BC
Country: Canada
Member Since: April 2003
Last Login: 10/31/2018

Homepage: http://proverbialride.blogspot.com

Hello, welcome to my library. My name is Jordan and I hope you enjoy perusing my brain.
The folder marked "The Right Words..." is a collection of what I feel are the best examples
of my poetry. Please have a look around and feel free to leave me a comment or drop me
an IM to let me know what you think. I will take all suggestions into consideration. I write
on a large variety of topics, in a variety of styles. So I urge you to read as many pieces as
possible to get a full gauge of me as a poet.


"Walking, I live breath to breath,
finding one more step, before my death."
~From: "One More Step (Before My Death)"


Thank you for visiting :) J. P. is a member of the following groups: Christian Poets and The Bell Jar.

The following icons will enable you to enter different areas of this poet's library. Click on the appropriate icon to enter the area of your choice.