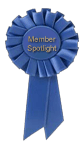 Occupation: Claims Representative
City: Cherry Hill
State: NJ
Country: USA
Member Since: December 1999
Last Login: 09/11/2021

Homepage: http://bniedt.blogspot.com/

"Any work of art makes one very simple demand on anyone who genuinely wants to get in touch with it. And that is to stop. You've got to stop what you're doing, what you're thinking, and what you're expecting and just be there for the poem no matter how long it takes." - W.S. Merwin

Since I started seriously writing poetry again in 1999, I have made quite a journey personally and artistically. My growth as a poet has been helped along by poetry groups, workshops, mentors, and of course this great site. I've had works published in e-zines such as The Fairfield Review, Red River Review, Chantarelle's Notebook, The Barefoot Muse, Fox Chase Review, Flutter, miller's pond, and Thick with Conviction. Print publications include Writer's Digest, The Lyric, Writer's Journal, ByLine Magazine, Mad Poet's Review, The Wolf (U.K.), Edison Literary Review, Schuylkill Valley Journal, U.S. 1 Worksheets,, and paper wasp (haiku, Australia). My awards for poetry include first prize in the 2003 ByLine Magazine Short Fiction and Poetry Contest, 10th prize for non-rhyming poetry in the 74th annual Writer's Digest Annual Writing Competition, first and second prizes for poetry at the 2006 Philadelphia Writers Conference, and first prize for poetry at the 2007 conference. My poem "Last Frame" was nominated for a Pushcart Prize in 2005, and "Down from Hampstead" and "Old Man at Bedtime" have been nominated for Sundress Publication's Best of the Net Award. I've read my works on local radio and cable TV programs, and I have taken workshops with well-known poets such as Jane Hirshfield, Molly Peacock, Terrence Hayes, and Pulitzer Prize winners Paul Muldoon and Stephen Dunn. Favorite famous poets include Billy Collins, Robert Pinsky and Mark Doty (all of whom I've had the pleasure to meet), William Carlos Williams, Dylan Thomas, and W. B. Yeats. I am a member of the Quick and Dirty Poets, an active group of award-winning poets and editors out of Burlington County, NJ, and we publish an annual journal, Up and Under: The QND Review.
Thanks to all my good friends here at Pathetic (you know who you are) for your encouragement, critique and support!

NOTE: My latest chapbook, "Breathing Out", is available from Finishing Line Press (www.finishinglinepress.com; also available through Amazon.com.) Bruce is a member of the following groups: Sessions of Sweet Silent Thought, The Tadpole Society, and Words at Play.

The following icons will enable you to enter different areas of this poet's library. Click on the appropriate icon to enter the area of your choice.